"Cepacia" 2018 Edinburgh Fringe Festival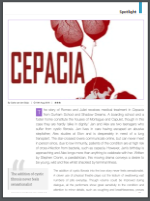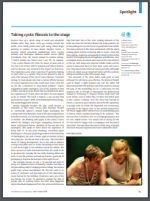 "Childrens Cancer Videos"
Back in the mid 1980s Stephen and Roger Guertin made a series of video productions. This included 6 videos to teach kids about their cancer, its investigation and treatment. These were for 3 different age groups: preschool, primary and secondary school age. They also created videos on general diagnosis; Leukaemia and Cancer, with 3 different versions of animation. These were principally filmed over a 3 week shoot with a BBC film crew.
They also created "The Hospital Fairy Story", writen by Roger, telling the story of a young person's first trip into hospital which starred Roger's son Edward. A video was also made about a young person experiencing Bone Marrow Transplantation
It was these videos which won one international and two national awards:
Royal Television Society Award
Gold Camera Award
Cancer Care Award
RTS 2019
A video produced from our Edinburgh Fringe production of "Cepacia" has been nominated for "Drama Production" and "Student" awards at the Royal Television Society North East & The Border Centre Awards 2019. We'll have to wait till February 23rd to see how we do!